Need Help Finding a Bail Bondsman in Las Vegas?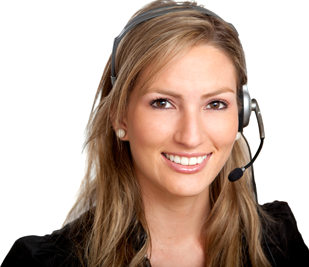 Express Bail Bonds, our bail bondsmen are licensed and bonded and ready to assist you whenever you need us. In the majority of cases, an arrest is not something many people are prepared to handle. Not only must you face the unknown in jail, you or a loved one must be able to come up with a large amount of cash to secure your bail and obtain your release. Frustration and confusion are rampant and you are left wondering where to turn. We understand those feelings and we are here to help you get through the rough times that often accompany an arrest. Call us today (702) 633-2245

When you call us, we are there with the answers 24/7.

We work holidays and weekends so you will never have to worry about missing important times with your family. (702) 633-2245
The bail bondsmen of Express Bail Bonds have many years of experience to draw from and are knowledgeable with the law when it comes to bail bonds in Las Vegas and how they must be handled in the state of Nevada. If you have never had to deal with an arrest or the legal process when it comes to bail and the court system, we will help you every step of the way. Our Las Vegas bail bondsmen use their many years of experience to help our clients find the best solution possible when it comes to obtaining bail. To stay on top of their game, our bail bondsmen add to their knowledge base by attending continuing education classes that teach the newest techniques and programs available when it comes to bail bonds and bounty hunting.

What Steps Do I Take To Hire A Las Vegas Bail Bonds Service?

The first step in the process is hiring a reputable Las Vegas bail bonds service. That is where we come in. When you contact our office, you will have to provide us with some basic information. Once we know where you're loved one is, we will be able to proceed with the bail bond application. As the application is filled out and approved, you will need to secure the bail bond. Normally, this amount is 15 percent of the total bail bond amount and is considered non-negotiable and non-refundable. A bail bond premium is set by the state. It cannot be changed, altered or negotiated and is enforceable by law. If a bail bonds service offers to write the bail bond for more or less than the state mandated premium, choose another service.
With the bond in hand, our bail bondsman will proceed to the jail where your loved on is located. The bond will be posted and the release process will begin. This can take anywhere from 2 to 12 hours and will depend on a variety of factors. The size of the facility, how well it is staffed and how many people are being processed when we arrive will determine how long your loved one's release will take. In some cases, if the bail bond is posted after a specific time, the facility may be under lock down and the defendant will be released first thing in the morning. When obtaining a bail bond, time is of the essence. It is important to move as quickly as possible and make sure you know the hours during which a facility will release prisoners.
Our bail bondsman will then go over everyone's rights and responsibilities. In order for the defendant to be released, he or she must have agreed to the stipulations of the court, which means they must attend all scheduled court hearings and stay out of trouble while they are out on bond. After all of their obligations have been met and the court closes the case, the judge will exonerate the bond and the funds will be released back to our bail bond service as payment for our services. If any money is owed to you at that time, it will be promptly refunded.
What Kind Of Payment Options Are Available?
Our bail bonds service accepts several different forms of payment. Cash, money orders, checks, debit cards, credit cards and various types of property may all be used to secure a bail bond. When you speak to one of our licensed bail bondsmen, they will go over all of your options with you to determine which form of payment will suit your needs and not pose a severe financial hardship. No one is ever financially prepared for an arrest. It can be devastating to a small family that is just starting out. Express Bail Bonds Las Vegas offers convenient payment plans for individuals who qualify.
Why You Need A Licensed Agent Like Express Bail Bonds?
A licensed bail bondsman can help you get through the difficult period after an arrest. There are several different types of bail bonds. Because of the subtle differences, it is important to work with a knowledgeable bail bondsman to discover what type of bail bond you need and why. We are here to help. That means we will make sure you understand every aspect of the bail bonds process, what type of bail bond is needed and what is the best way to financially handle this particular situation. If we do our job correctly, you will be able to go home with your loved one within a few hours of their arrest and have peace of mind that your case has been handled correctly.
With a licensed bail bondsman by your side, your rights, as well as those of your loved one, will be protected and you will have everything you need before their first court appearance. Our bail bondsmen are very dedicated to their clients and will attend court with the defendant if it will make them feel more comfortable. A bail bondsman who is licensed has proven themselves knowledgeable enough about their job to pass a state test and become certified to perform the duties associated with the job. Being bonded means that they are backed by an insurance agency who is willing to put money on the line due to the bail bondsman's reputation and diligence.
Our licensed bail bondsmen must continually strive to meet and exceed the needs of our clients. Our bail bondsmen must also comply with all of the rules, regulations and laws that pertain to writing bail bonds. As a licensed bail bondsman, they are required to know and understand what laws are in place to protect both them and the people they work for. We are always learning about new aspects of the systems and are continually being updated on new rules and regulations that pertain to our industry. At Express Bail Bonds, we stay on top of things because we know that you rely on us for answers. It is our goal to provide you with the best, most accurate answers possible when you need them.
If you find yourself in a situation where you need a bail bond and you need it fast, call our Las Vegas office today at (702) 633-2245. There is always a live bail bondsman available at all Express Bail Bonds locations. We do not use answering machines or services. When you call our office you will talk to a live bail bondsman who will be there 24/7 to alleviate all of your fears and frustrations. It doesn't matter where you are, we will come to you. We can also take applications over the phone. All that is needed is a fax machine and a valid credit card.

Payment Options

There are many different payment options working with our bail bonds service. Please feel free to contact us directly to see what options we have for your circumstance. Not all bails are treated equally, that is why it is important to speak to a licensed bail bonds service that can accommodate your situation.

Payment Options Include: Credit Card, Collateral, Property, Cash, Wire Transfer, Money Order
Payment Plans: Payment plans may be offered depending on the situation in accordance to the law.
Express Bail Bonds
820 S Casino Center Blvd
Las Vegas, NV 89101
(702) 633-2245