Las Vegas

Bail Bonds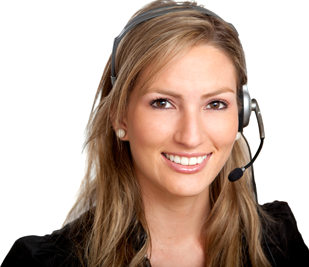 Our professional staff is well trained and certified and ready to assist you in the rapid release of your loved one with a minimum amount of paperwork and time.
Express Bail Agency can charge a fraction of what the total bail amount is or we can work with you on an interest free, EZ Payment Plan..
Bail Bonds in Las Vegas: How do You Get One?
Getting arrested in Las Vegas can be a trying experience and can not only put stress on you but also your family and loved ones. If you are granted release on bail, it often happens that the bail amount is more than you can pay. But don't fret! That's what you need a bail bond agent for. A bail agent can post the entire amount of bail and you only pay a small percentage of the bond as a fee. As long as the arrested person attends all court hearings as required until the case is completed, that is all you will have to pay. Once the case is over, bail will be given back to the funding partner of the bail agent.However, if the person does not show up for court in Las Vegas, the entire bail is forfeited and you are responsible to pay for it. In that instance, a fugitive recovery agent is hired to find the person and re-arrest them. Some bail agents will try to locate the person first, and report to the court that the person did not intentionally flee and will resume their hearings. An example would be if the defendant overslept and missed their court date. If that happens, they may be able to avoid re-arrest.
Bail Agents at Express Bail Agency are available for you to call 24/7, and we don't care what your charge is. We are here to make things easy and get you out of jail fast.
What is involved in getting a Bail Bond in Las Vegas?
To get a bail bond in Las Vegas, you must first find a trustworthy bail agent. You will need an guarantor or indemnitor to co-sign on the paperwork. This is the person who will be responsible for the defendant after they get out of jail until the end of the case. This person will be liable for the bail in case the defendant fails to appear in court.You will also need to pay the premium, or fee for the bond. In Nevada is it 15% of the total bail. This is non-refundable and functions as the fee for the bail agent. In some cases the bail agent will also ask for collateral, which is some extra form of capital back up like insurance, such as the deed to a home, a car or boat. Once the case is over and the defendant is present at all hearings, the bond is exonerated and all collateral is dismissed. This means that no matter what the outcome of the case, guilty or not guilty, or dismissed, the bail bond liability is discharged, or released, and any capital or promissory note held by the court is returned.In cases where the bail is large, some people are unable to pay the entire premium up front. In such cases many bail agencies will provide financing or payment plans to assist their clients. Even when the defendant is found not guilty, the premium must be paid in full.
Payment Options
There are many different payment options working with our bail agency. Please feel free to contact us directly to see what options we have for your circumstance. Not all bails are treated equally, that is why it is important to speak to a licensed bail agency that can accommodate your situation.

Payment Options Include: Credit Card, Collateral, Property, Cash, Wire Transfer, Money Order
Payment Plans: Payment plans may be offered depending on the situation in accordance to the law.